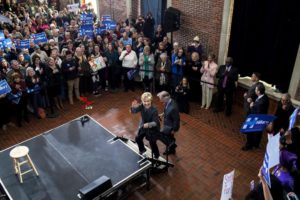 By GrannyMumanToog, a Trail Mix Contributor
This is Luis. On Friday, January 27, 2017 he'll be 21 years old. He came to this country when he was 2 from the land of his birth, Mexico. He's undocumented. His mother was a young widow with no chance for a future for herself and her son so like many thousands of others, she came to America seeking a better life. When her temp visa expired she began her life as an illegal immigrant.
She worked hard to provide a good life for Luis. At one point, the parents of her deceased husband asked her to send him back to Mexico for a vacation. They said they would pay for and arrange it. It seemed harmless, so she sent him. I don't know how the arrangements were made, but once he was there they refused to send him back. His mother, in desperation, went back to Mexico and retrieved him. She then had to get across the border again. She tells a story about one of her crossings when she fell into the river and nearly drowned, like it's about someone else. But she and Luis made it back to the U.S. and she moved to another state and started over.
There are jobs for illegal immigrants. All you have to do is be willing to work like a slave for people who don't care about bending the law. She worked in a tourist heavy city at a Mexican restaurant. She worked 12-14 hour days, 6 days a week. She was very good and made excellent tips, which was her pay! But this is how she gave her son everything she could, including living in a nice apartment, in a good neighborhood. One of her brothers watched Luis when she worked. When she wasn't at work, she devoted all of her time to her son.
After the death of her husband, she never thought she would remarry but she met a young man who ate at her restaurant. She spoke almost no English and he didn't speak Spanish, but it was one of those "Their eyes met…" kind of things. Eventually, when Luis was 8 or 9 they were married. Most people think that if you marry an American you're automatically a citizen. Maybe it was that way once, but not now.
After about a year they had a son, and Luis was thrilled to have a baby brother. They had gotten hooked up with an immigration lawyer but before anything could proceed the husband had to fix some problematic tax issues and he hired a friend of a friend who was supposed to know what he was doing, to work on it. After over a year and thousands of dollars, it was clear that he was not going to be of any help. Eventually the tax issue was resolved and then they had to spend a few thousand more dollars just to get her officially registered with immigration and put on a very long waiting list to even have her status looked into. Then the recession hit and they lost everything. So Luis and his mother, his new father and baby brother started over again.
Luis is an amazing young man. He's never been in any trouble, got good grades in school and played football like your average American boy. He doesn't smoke, drink or use drugs. Thanks to some immigration reforms by President Obama, he was able to get a drivers license and legally work, so he got an after school job when he was about 17. He did so well in high school that he graduated with one of the best scholarships his state offers to pay for college tuition. When he applied at his local community college, he discovered that his undocumented status meant that he couldn't use the scholarship. He's been paying his own way through school ever since, a few classes at a time. He also works full time and is now a supervisor at the company he went to work for in high school.
He's very interested in politics and business. He followed this election closely and even got his little brother, and now little sister, involved in discussions. But of course, he couldn't vote.
These are the people Donald Trump wants to round up. These are the people Donald Trump wants to keep out. These are the people Donald Trump calls criminals, rapists, terrorists and thieves. If he builds his wall, who will take all the menial, low paying jobs and work slave hours to make some rich person richer? These are the stories that nobody knows about, unless they take the trouble to find out!
I highly recommend a movie called Under the Same Moon. It came out in '08 and it's a beautiful story of an undocumented mother and her son. The story is told from both their points of view. The little boy is amazing. If you want to learn about it you can check IMDB here.
Funny but true: When the movie came out, Luis bought his mother the DVD for Christmas. On Christmas morning, when he opened his presents, he found the same DVD from his mother to him.
The End
More Posts by GrannyMumanToog