The Year So Far | CT News Junkie:
By Doug Hardy and RJ Matson, Political Cartoonist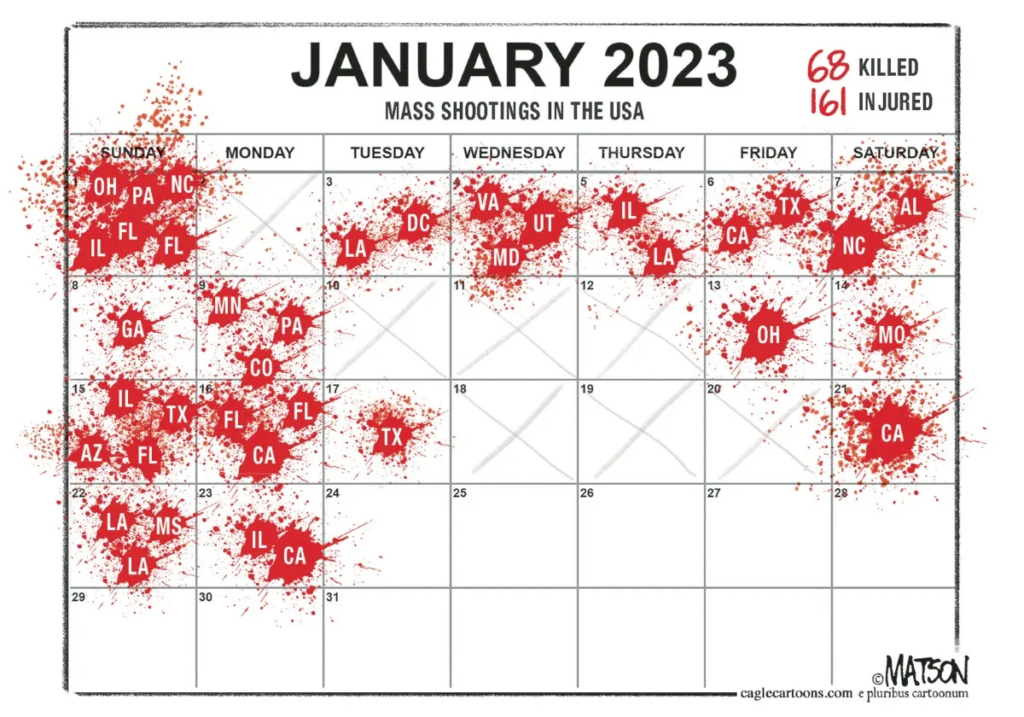 Editorial cartoon by R.J. Matson. The year has started off poorly with respect to gun violence. California experienced two mass shootings in three days. First, 10 were killed on Saturday, followed by seven murdered Monday.