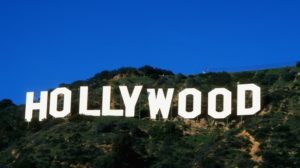 By Jamie44, a Trail Mix Contributor
Usually the Oscar broadcast is a favorite of the year as there have always been one or two favorites contesting for the top honors.  Last year with it's surprise ending was a special treat of confusion and disaster.  This year feels as if the most boring to ever hit the Academy Award Theater for the simple reason that I don't actually have a dog in any of the fights.  All the nominees if you want to check them off. 
Right now Three Billboards, Shape of Water, and Call Me By Your Name seem to be the major contenders.
Of all the movies this year, I've had three favorites Logan, Mudbound, and Greatest Showman.  Both Logan and Mudbound deserved but did not receive Best Picture nominations.  Greatest Showman has flaws but excellent acting and great singing & dancing.   Mudbound did get a Best Supporting Actress nomination but this will probably go to Alison Janney (well deserved).
Mudbound also received noms for Cinematography but is up against the incredible Roger Deakins for Blade Runner 2019 and Dunkirk.  Then there is  Adapted Screenplay up against Call Me By Your Name which will probably win.  Logan did get a nom but not actually a contender.
Best Song is completely up for grabs.  Greatest Showman with the global anthem of This is Me (Not my favorite from the movie which is the non nominated From Now On), Mudbound with Might River (written by Mary J. Blige) and Remember Me from Coco which will probably take Animated Film for the celebration of Dia de Muertos.
So what have you seen that might have you cheering late Sunday night.
More Posts by Jamie44