By PatD, a Trail Mix Contributor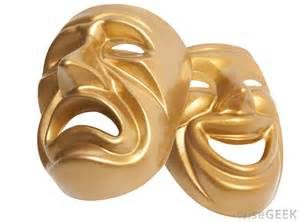 The first law of tragicomedies and dramedies is the drama rises proportionally with the level of tension in the story. The comedy does the reverse. [tvtropes]
With the mystery and intrigue surrounding congressional investigations this week, the level of tension has sufficiently risen now to let in the clowns.  In observation of the axiom "Never attribute to malice that which can be adequately explained by stupidity, but don't rule out malice" let us consider the possibility that the surveillance which scared a certain committee chairman to run for cover and cover-up is nothing but comical in nature.
Instead of evil plots, were the wire-tapped participants overheard making embarrassing comments? Were they giggling over the Grabber-in-Chief? Did they make bets on impeachment odds? Was their conversation peppered with n-words and c-words? Were they caught stuffing money in their pockets like Chuckles the clown's "A little song, a little dance, a little seltzer down your pants?"
Will it be malice or stupidity? How do you think this dramedy, this tragicomedy, plays out?
More Posts by PatD