By Sjwny, a Trail Mix Contributor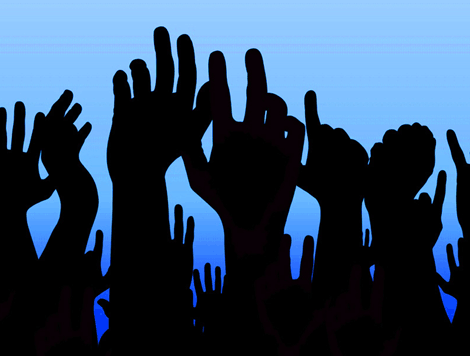 Senator Sanders drew 11,400 people to his rally at the University at Buffalo Alumni Center Monday night. 8,000 inside; the remainder standing outside in a cold rain for hours. I listened to the speech on my local NPR station. The crowd reaction was strong to every point made by the Senator.
Secretary Clinton spoke at the Pierce Arrow Museum last Friday. Hundreds attended; in fact, the Buffalo Fire Marshall had to stop letting people in because the building had reached capacity.
Senator Cruz is scheduled to speak in Buffalo this Thursday. A small (but very dedicated) group is reaching out to the Kasich campaign to schedule a stop.
Next Monday, April 18th, Mr Trump will be holding his final New York State rally at the First Niagara Center, which is about 11 minutes from where I live. The building holds 18,690 people. I expect there will be many more than that attending; outdoor screens should be in use.
I welcome them all. Kudos to any Candidate who inspires, reaches out & remembers that he/she works for us. Kudos to every Citizen who participates in any way. Democracy is a beautiful thing & it is in full bloom. I love this stuff.
Read More Posts by Sjwny