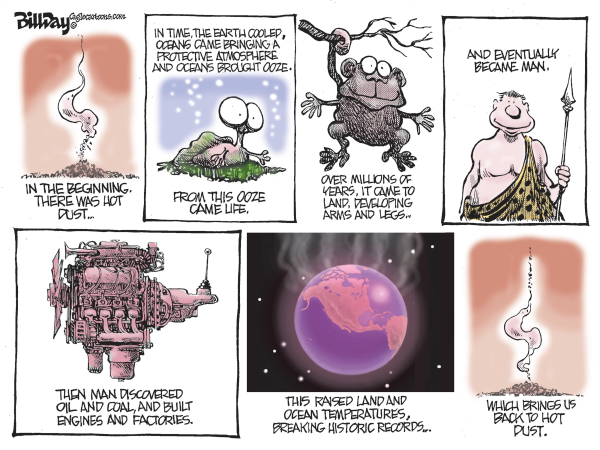 Attribution: Historic Temperatures by Bill Day, FloridaPolitics.com
World stands on frontline of disaster at Cop28, says UN climate chief | Cop28 | The Guardian
Global temperatures have broken new records in recent months, making this year the hottest on record, and perilously close to the threshold of 1.5C above pre-industrial levels that countries have agreed to hold to. Temperatures are now heading for a "hellish" 3C increase, unless urgent and drastic action is taken, but greenhouse gas emissions have continued to rise.
[…]
The fortnight-long Cop28 talks will start this Thursday in Dubai, hosted by the United Arab Emirates, a major oil and gas-producing country. Scores of world leaders, senior ministers and officials from 198 countries will be in attendance, along with an estimated 70,000 delegates, making it the biggest annual conference of the parties (Cop) yet held under the 1992 UN framework convention on climate change.
The UK prime minister, Rishi Sunak, is expected to attend, and King Charles will give the opening speech, along with the UN secretary general, António Guterres, and the UAE president, Mohammed bin Zayed al-Nahyan. The pope will also be there, the European Commission president, Ursula von der Leyen, and an invitation has been extended to Bashar al-Assad, the president of Syria.
The presidents of the world's two biggest greenhouse gas emitters, Joe Biden of the US and Xi Jinping of China, are not expected to attend, but their envoys John Kerry and Xie Zhenhua have signalled their close cooperation before the talks.
[continues]