Vox.com: "The future of work in America is uncertain. What we know is that things are going to change. Technology will upend countless careers, workers across fields will be displaced, and it's not entirely clear how many jobs will be replaced."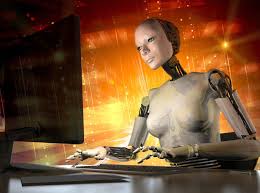 Andy Stern, former president of the Service Employees International Union (SEIU), argues that a universal basic income (UBI) is the best response to the social and economic disruption caused by technological change. UBI is a form of social security in which citizens receive an unconditional wage from the government.
Stern: I believe a UBI is a way to ease the transition, and it's also a way to provide a floor for people — not necessarily a substitute for work, but a supplement to work that allows them to have a sense of economic security, have consumer buying power. We want to allow people to be entrepreneurs, to take risks and raise kids and do other things without turning the world into the Hunger Games.