Britain's new Prime Minister Boris Johnson is assembling a government bent on leaving the European Union by the end of October.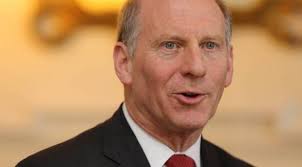 I am a fan of Richard Haass, president of the Council on Foreign Relations (Jim Webb once told me he thinks Haass would make a great Secretary of State).
On CNN Sunday Haass offered his views on the split between Britain and Europe:
"It will be bad for Europe. It will be even worse for the United Kingdom. Indeed I think it puts in jeopardy whether it remains united. Looking at it from the American point of view we lose a powerful partner on the continent that can't really use its voice anymore with Europe. And to some extent it puts, not in jeopardy, but it's part of a larger pattern we're seeing in international relations where the post-World War II order is coming apart."
In other words, Putin is still winning.
Isn't it ironic that fascists in the West are taking us back?