By Sturgeone, a Trail Mix Contributor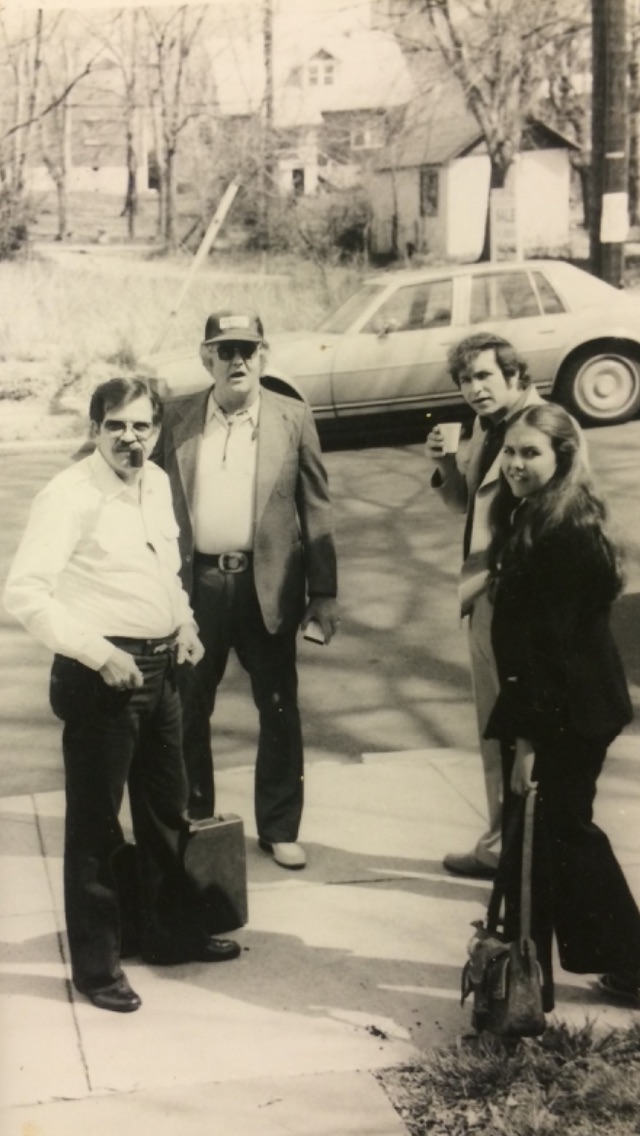 This is Nashville, 1980. While it may look like a seedy neighborhood, this is actually in the heart of Music Row, on 16th Ave. This is also the business of Nashville music industry in action. The little lady is brought into town by her Dad, because she can sing a bit, probably won a talent contest or two, and she has hopes of becoming the next New Country Music Singing Sensation.
We have the big time music promoter, the Dad with his pipe, the Music Man with his cuppa joe, and the little lady. The music promoter is terribly impressed with the young lady's voice, and they've decided to Go For It and make an LP record. A whole album, on Papa's tab.  (They also called in a realtor, not in the picture, because once she hits the airwaves she's obviously going to need a place in Nashville).
So somehow or other I found myself at the high-end recording studio and just kind of blended in, watching it all unfold. A fly on the wall, as it were. They're about to go for lunch at this famous place where there's always a star or two hanging out. So I step out of the studio and, as I happen to have my camera, I say, "Smile" and take the picture.8None of these 4 people have the foggiest idea who the hell I am, what the hell I'm doing there, or why the hell I'm taking their picture. Nashville was a trip.
More Posts by Sturgeone