By SJWNY, a Trail Mix Contributor
Boom boom boom boom …. the thunder echoed through the valley, between the hills that surrounded my hometown. The air was thick, heavy, electric. Something was going to break.
It was early evening on August 8, 1974. My mother, a loyal Republican who worked tirelessly every election day from 6am to past 9pm at the polls for her district in the local voting place, was antsy, uneasy, tears in her eyes. "Let's go to the library," she said to me. I readily agreed; the walk would be good to escape a stuffy house, especially one in which my brother & sister were cheering, hooting: the President was about to announce his resignation. I sensed the generational divide & the depth at which my mother's foundation was shaken. Thank goodness we lived in a community where the David A. Howe Public Library (pictured) was open evenings. A haven of cool peace. Escape.
The day before, August 7, Senator Barry Goldwater, House Republican Leader John Jacob Rhodes & Senate Republican Leader Hugh Scott had visited with President Nixon to make plain the fact that he could no longer avoid the reality of impeachment in the House & conviction in the Senate. He had maybe 16-18 supporters left in the Senate; the House wasn't much better.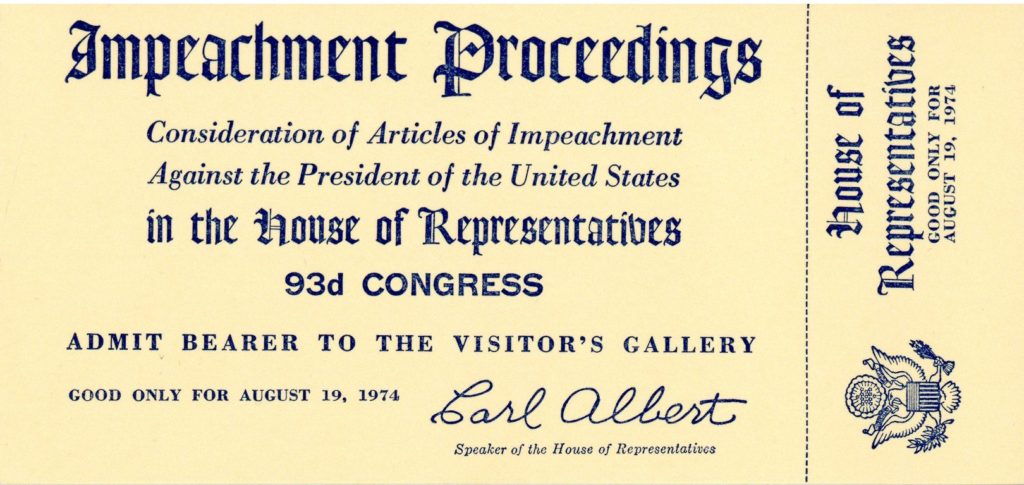 From Fred Emery's book Watergate
What clinched it, though, was the certainty that not only had he lost the congressional support of his own party and his natural allies among conservative Democrats, also that they would actually convict him at trial and remove him from office.
Forty + years later an interesting remembrance, considering the times.
**************
A Poem from Robert Burns
To A Mouse
But little mouse, you are not alone,

In proving foresight may be vain;

The best laid schemes of mice and men

Go often askew,

And leave us nothing but grief and pain,

For promised joy!
More Posts by SJWNY