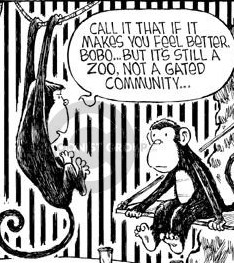 By SJWNY, a Trail Mix Contributor
Let me be upfront: I have voted since I was eligible & take my vote seriously. I thought carefully about what Party designation would be on my Registration Card & every thought always came back to one. I am a Non-Affiliated Voter who has never regretted my decision.
Valid arguments can be made about Primaries (though some states have opened up on such matters.) I understand this. It's part of the deal.
Being Non-Affiliated gives me a unique perspective. I vote the Candidate, not the Party & can have a clearer vision on who these Candidates are. I have voted for the Democrat, I have voted for the Republican.
I vote for the best person to represent me & my beliefs. I like both Parties' good points equally; I despise both Parties' bad points equally. Having one Party dominant over another is anathema. We have to learn to work together because this is life, folks, & these are family members, neighbors. No one Party has all the answers.
One thing that amazes me is how the members of either Party can actively campaign for/defend their Parties and yet be insulting, condescending or dismissive towards potential voters (& their valuable votes.) Isn't the whole point to win?
Since I'll never be a Party Leader or Candidate this fact eludes me, yet I see it daily in many forums & circumstances. Ahhh …. why would I want to vote for Candidate X if her/his supporters are arrogant a-holes who know oh-so-much-better than me & revel in telling me this? Last I knew A + B = See, if you want my Vote, Respect Me. We don't have to be buddies, just allies in the fight.
2018 is almost here. A bigly important election. The Republicans are cannibalizing themselves & the Democratic Leadership is stuck in the '90s.
One thing to remember is that low voter turnouts favor incumbents. Which makes me & my fellow Non-Affiliateds really important. Treat us nice. Treat us with respect. Our numbers are growing. Dear Democrats & Republicans … you need us to win.
More Posts by SJWNY