We are proud and grateful our fellow Trail Mixer Blue Bronc serves with the Red Cross. Her comment yesterday about her recent experiences offered an insider perspective worth repeating: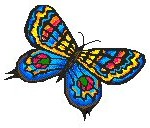 By Blue Bronc
Florida, DR414-18 Hurricane Irma response for me was a week of delivering food, fresh cooked and served at shelters and community centers, along with Heater Meals (MRE's but only 1200 calories).  These went to a shelter in Daytona Beach, Melbourne, Bunnell and people deep in the swamps where there are no cell phone signals of any kind.  We delivered pallets of water and ice to communities without fresh water because their wells were fouled.  We did damage assessments all over Florida.  We helped people needing the basics to live.
My second week was spent as the manager of the largest shelter in Florida.  RC provides the first secure shelter after people have been driven from their homes.  They get showers, clothes, three meals each day and the resources to move to the next step of their new lives.  I ran a great shelter, mostly working men and women.  They were the real working poor, always one step from disaster.
One of the most important points about the Red Cross is we are non-political, when I take you into my Red Cross shelter you are now in a place like the UN.  We do not care about your political status.  If you are affected by the disaster, you are welcome in the shelter.  Fortunately, I had staff fluent in Spanish, including different dialects.  It is like English, we have various dialects in the US and we are different from England English or Australian English or Indian English.
We worked twelve to nineteen hour days.  No one complained, the only reason we stopped at night was we could not find anyone else to feed.  The next day we would repeat the previous day.  We wanted everyone in our area to have food and water while they did not have power or their wells were fouled or their homes were broken.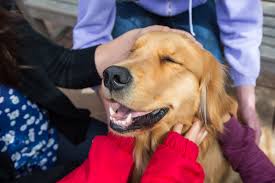 At the shelters, all were served.  Even though the Red Cross shelter is not a pet shelter, creativity reigned. A room would be dedicated to pets and not a RC room. I have a service dog and she ended up doing a lot of therapy to the clients and staff. Letting someone pet her head was as good for them and her as for me.  PTSD is a nasty thing, and finding little things that make it a background issue is great.
Posts by Blue Bronc