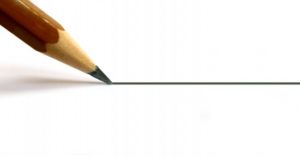 By CajunJoe, a Trail Mix Contributor
The most shared story over the weekend is from the Washington Post about the failure of ISIS terrorists to recover and use radioactive cobalt 60 to fabricate a 'dirty bomb.'
The key elements of the story are that in Mosul's university hospital there was a sizable cache of cobalt 60 that ISIS left untouched, either by design or through ignorance as to how to recover and utilize it. "They are not that smart," opined one health ministry official.
The article goes on to say and imply how hospital waste, along with other nuclear waste, is a dangerous and potentially 'soft' target for potential terrorists, both in the United States and abroad.
While the Washington Post stated that it had learned about this cache in Mosul last year, but deferred publishing the story at the U. S. Government's request, the question remains: Why now? Why at all?
It might be argued that organized terrorist groups are well aware of how to acquire and build dirty bombs, perhaps even 'regular' nuclear bombs, if they could procure the fuel. But there are, as is frequently demonstrated, a large number of 'dumb' terrorists, for whom articles, such as this one, might serve as inspiration.
I'm a big "First Amendment" guy. I abhor censorship of any kind, including self-censorship. But I also am sensitive to the notion that there is 'dangerous' information that, in the wrong hands could do us, could do all of humanity great harm.
What's a publisher to do?
P.S. This might be a great question for the Washington Post's Ombudsman/Public Editor. Alas, it has none.
More Posts by CajunJoe