By Whskyjack, a Trail Mix Contributor
For what? You ask? For Trump burnout, I think me and possibly half of America are just tired of it. We are tired of his stupid tweets, his insults to our allies, his idiotic staff and Republicans trying to cover for him.
But we are also tired of all the over-the-top obsession by the media. The over-the-top reactions by liberal activists and facebook fanatics to every little rumor, slight and piece of crap uttered by some back water Republican
Really, enough already, where are the adults?
But I think I found a cure. True, it's one of those sappy ideas that reminds you of 50's TV.
Go out in the garden pick a hand full of strawberries and put them on a bowl of oat meal.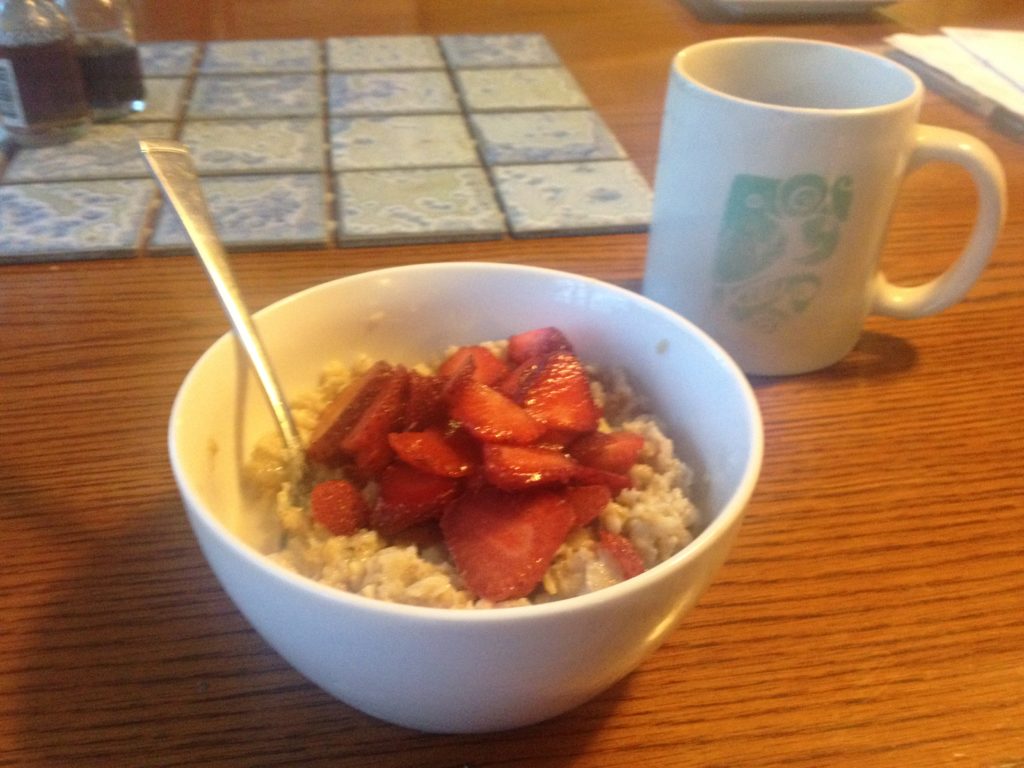 Then step out in the morning sun and enjoy the lilies
Or do as I did this weekend, hang around some young people. My niece's oldest boy graduated from high school (my how fast they grow up) and the family all gathered to celebrate. There is a cluster of cousins about the same age, some younger, some older. What a marvelous group of energetic dynamic young folks. All with drive and determination, from the students to my niece, a recent college grad who is legally blind and planning to start her own business.
From what I saw our future is in good hands.
Now if we can just … never mind.
I think I'm going to go back outside and look at the lilies. They are gorgeous!
Jack
More Posts by Whskyjack