By XRepublican, a Trail Mix Contributor
In 1980 I ran into a fellow, I'll call him Bob. I'd worked with him a dozen years earlier. In the old days he couldn't support Rockefeller because Rocky was divorced. I asked Bob who he was supporting this time around, and he answered, "Reagan's my choice." I reminded him why he wouldn't support Rocky in '68, and he nodded gravely. It was a matter of morality, the 1980 version, Bob assured me.
"Then how can you support Reagan," I asked, "he's been divorced." Bob's jaw dropped. After a bit he said, "Well, you haven't changed. Still causing trouble."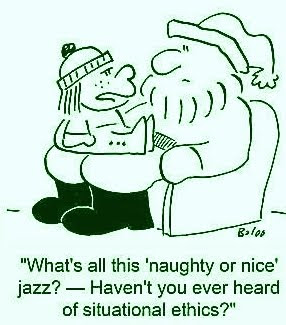 The moral of the story is that morality is only a barrier for the political popularity of 'liberals.'
'Conservatives' are immune from the stain of immoral conduct.
More Posts by XRepublican