By Dvitale300, a Trail Mix Contributor
We all need to take a deep breath about the Trump campaign. The average Trump voter tis not going to change their mind – even if there's video of Trump shooting someone in Times Square.
What matters is not the 30% on the left (which I would surmise for many of us; a category we fall within), nor the 30% on the right; right-wing bible thumping hate mongering confederate flag waiving mysogonistic homophobes — but rather the 40% in the middle. These are the people that vote according to their pocketbooks, the possibility of a promotion, the status of their health care, whether or not they're about to go in foreclosure — you know, the current conditions on the ground – the personality, tone and tenor of the candidate, etc.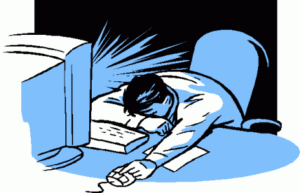 They are just waking up from their caves — knocking the boulders from the entrance.  Walking into the sunlight after 3 1/2 years, taking a deep breath – licking a finger and thrusting their digit firmly into the wind.
When Trump tells African Americans that if they elect him, 95% of them will support him in the future; skippity dippity do bop!  Nonsense. No one from the African American coalition will jump up screaming "Eureka"!  The press wants us to think so – they get paid according to how many people watch their blabbering.
Fodder from the far right will continue to drip, like a sickly bacteria infested honey, into the gears of this election. The Hindenburg will land successfully when Trump's "I'm a goooooood boy now" routine falls with positive adorations on anyone who is seriously considering switching their vote.
Trump is merely trying to get back some of the Republicans who have defected from his feeble attempt to be a statesman. But more importantly, he's trying to give them an excuse to support him.  That's why he showed up uninvited in Louisiana, to spend a minute passing out toys to the flooded even when asked not to make the trip. He'll get some of them back — but not merely enough to win this election.
More Posts by Dvitale300