Here is your thread for watching NY election returns.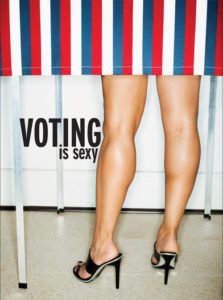 Thanks to the good folks at Vox.com, a brief rundown:
Who's voting: Republicans and Democrats
Republican delegates at stake: 95, most awarded by congressional district; winner-take-all with a majority

Democratic delegates at stake: 247, awarded proportionally
Voting ends: 9 pm Eastern. (Polls open at 6 am in New York City and surrounding counties, and at noon in the rest of the state.)
The Republican outlook: Donald Trump appears poised to cruise to victory in his home state of New York. The only question is how many places he manages to hit the 50 percent threshold. If Trump gets more than 50 percent statewide — and given that he's polling 30 points ahead of his closest rival, Ohio Gov. John Kasich, according to RealClearPolitics, that's not impossible — he'll take all of New York's 14 statewide delegates. In every congressional district where he hits over 50 percent, he'll get all of that district's delegates as well.
The Democratic outlook: Hillary Clinton has a comfortable lead in the polls of about 10 points, according to RealClearPolitics. But the polls have been wrong on Sanders before, and he had a strong debate on Thursday night. New York is make or break for Sanders's campaign — although he's climbing in national polls, he still trails Clinton significantly in the delegate count. And the next run of primaries, including New York, aren't held in states where the demographics favor his campaign.