By OldSeaHag, a Trail Mix Contributor
Patsi Bale Cox was a talented author and renowned entertainment journalist, a devoted mother and grandmother — full of spunk, spicy humor, and a self-described original bitch for all seasons. She was also our good friend. Patsi was Trail Mix's most fervent feminist, a devoted Hillary supporter and much like Hillary she didn't back down in the face of a debate. It energized her.
These primaries surely would have kept Patsi busy fighting the good fight against the double standards imposed on Hillary and the rampant misogyny of the other candidates. This award won't be restrained to an annual event, but shall be bestowed whenever we are so inspired by individuals who exemplify Patsi's indomitable spirit.  
The first "Damn You're Good" Patsi Bale Cox Award goes to Jamie for her dedication and persistence in battling and exposing the injustices of sexism. Damn you're good Jamie. We thank you and surely Patsi does too.
Garth Brooks on Patsi: "Whatever was wrong right now, Patsi knew how to fix it, and I never knew her to be wrong. She gave you reason with an attitude. She gave you reason with drive. You felt like you could go out and slay a nation after talking with her because she laid it down."
Read More: Garth Brooks Interview, "Superstar Entertainer Remembers a Special Friend"
And more: Patsi Bale Cox, Music Journalist, Dies at 66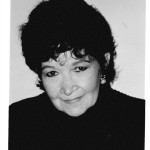 My Take (Craig): I will never forget the day Patsi flamed me something awful for whatever I had said on TV or written that offended her, I don't remember what it was, but her missive was so well wriiten and forcefully put I just had to set aside bruised ego, respond and say, keep it up woman, I need your voice. (KGC, I think we had a similar experience.) And we are all so grateful Patsi obliged us for so many years until her untimely death. I feel the same way about Jamie, so I am pleased OSH wrote this post for us. — Craig